Welcome to Wanted Dead or Alive! We are a Supernatural and The Walking Dead Crossover RPG that takes place in 2034 - approximately 20 years into the future. You're welcome to take a look around and if you have any questions, do not hesitate to pop into our OOC Chatbox. Our staff is incredibly friendly and willing to help in any way we can!
As you can see above, this is our site rating. We are an RPG that will at times deal with mature topics, although any triggers are tagged appropriately and will have proper warnings. Due to this, we are not allowing anyone under the age of 16 to join the site. Please take a look at our guide for any helpful information and we hope you have a fun time!
CURRENT SEASON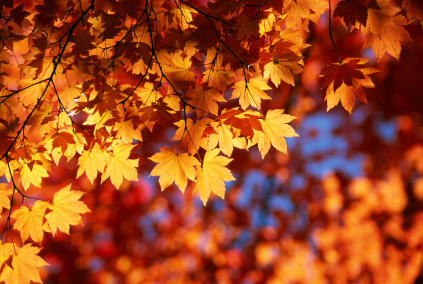 ARMED FORCES STATUS UPDATE
Status:
Severe
Active Operations: All Hallows Eve Festival set in motion - demonic activity has increased by 75%. Guards and Angels are to be on Wall Watch for the entirety of the intiation.
Threats: Croats increasing numbers near Canaan, Caelum, and Mirabili. Demons are increasing their numbers surrounding Sanctus. Possible threat to the prophet. She is not to leave the city at all times.
FACE CLAIMS
Please use celebrities and/or professionally photographed models only. No doubles unless for twins, and please refrain from scene queens and selfies.
To add yourself, please reply to the thread using this template
For the ladies
Code:

[code][color=hotpink]LAST NAME, First Name[/color] as [i]character name[/i][/code]
For the gentlemen
Code:

[code][color=dodgerblue]LAST NAME, First Name[/color] as [i] character name[/i][/code]
NPC FACE CLAIMS
While these are face claims that will be used for NPC's made, please be willing to give them up if they are desired by a new member for a character claim.
For the ladies
Code:

[code][color=hotpink]LAST NAME, First Name[/color] as [i][color=#ff0000]NPC name[/color][/i][/code]
For the gentlemen
Code:

[code][color=dodgerblue]LAST NAME, First Name[/color] as [i][color=#ff0000]NPC name[/color][/i][/code]
A, B, C, D
ACKLES, Jensen as
Dean Winchester
AGRON, Dianna as
Mary Winchester
ANDREWS, Naveen as
Tyrael
BARNES, Ben as
Ben Braeden
COFFEY, Susan as
Kimberly Waters
COLLINS, Misha as
Castiel
CROW, Sheryl as
Reagan Winchester
CURRAN, Tony as
Lucifer
DEHAAN, Dane as
Kayden Elvis Asher
DELEVINGENE, Cara as
Riley Edwards
DOBREV, Nina as
Candalynne Ariella
E, F, G, H
EFRON, Zac as
Noah Novak
FONSECA, Lyndsy as
Azrael
FOX, Megan as
Charlotte Asher
GABEL, Seth as
Eaezar
GARFIELD, Andrew as
Danny Winchester
GIBSON, Mel as
Caiel
GLOVER, Danny as
James Knox
GOODWIN, Ginnifer as
Krissy Chambers
HEDLUND, Garrett as
Adriel
HEMSWORHT, Liam as
Dimitri
HOECHLIN, Tyler as
Pierce Lothington
HORTON, Ward as
Redd Cyr
HUTCHERSON, Josh as
Robert Winchester
I, J, K, L
KUNIS, Mila as
Lenore Saunders
LAWRENCE, Jennifer as
Aislinn
LERMAN, Logan as
Samuel Winchester
LEVINE, Adam as
Wolf Nikolson
LIBOIRON, Landon as
Kevin Novak
M, N, O, P
MCAVOY, James as
Carl Grimes
MOMOA, Jason as
Razdriel
PINE, Chris as
James
Q, R, S, T
RADCLIFFE, David as
Raptus
REDMAYNE, Eddie as
Sammael
SHEPPARD, Mark as
Crowley
SPEIGHT jr, Richard as
Gabriel
STONE, Emma as
Emma Novak
TONKIN, Phoebe as
Holly Winchester
U, V, W, X
WESLEY, Paul as
Jordan Winchester
Y, Z
RESERVED FACE CLAIMS
CRISS, Darren
HEARD, Amber
Last edited by Mary Winchester on Wed Oct 01, 2014 4:47 pm; edited 6 times in total

Mary Winchester

Admin




Posts

: 68


Gold Pieces

: 690


Join date

: 2014-09-16


Age

: 23

Character sheet
Class: Upper Class
Location: Sanctus
Weapons/Abilities:


---
Permissions in this forum:
You
cannot
reply to topics in this forum