Welcome to Wanted Dead or Alive! We are a Supernatural and The Walking Dead Crossover RPG that takes place in 2034 - approximately 20 years into the future. You're welcome to take a look around and if you have any questions, do not hesitate to pop into our OOC Chatbox. Our staff is incredibly friendly and willing to help in any way we can!
As you can see above, this is our site rating. We are an RPG that will at times deal with mature topics, although any triggers are tagged appropriately and will have proper warnings. Due to this, we are not allowing anyone under the age of 16 to join the site. Please take a look at our guide for any helpful information and we hope you have a fun time!
CURRENT SEASON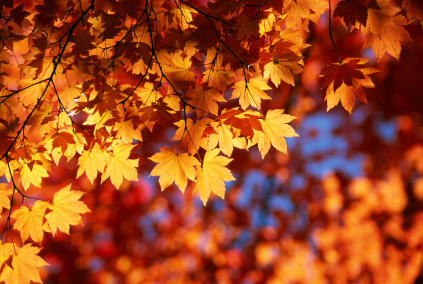 ARMED FORCES STATUS UPDATE
Status:
Severe
Active Operations: All Hallows Eve Festival set in motion - demonic activity has increased by 75%. Guards and Angels are to be on Wall Watch for the entirety of the intiation.
Threats: Croats increasing numbers near Canaan, Caelum, and Mirabili. Demons are increasing their numbers surrounding Sanctus. Possible threat to the prophet. She is not to leave the city at all times.
"I want to live in a world without so much suffering"
Full Name:
Jordan Robert Winchester
Aliases:
Jor
Aeg:
21
Occupation:
Hunter
Species:
Human
Face Claim:
Paul Wesley
Sexual Preference:
Heterosexual
Marital Status:
Single
Spouse:
None
Loyalty:
Humanity
Current Residence:
Detroit(Temporarily)
Social Class:
Upper
Personality:
Jordan is known to be a very quiet a reserved person unless he's around people he is comfortable with. He is only completely honest with his Father, his Brother and Claire Novak. Jordan hasn't has much experience with dealing with other people his age, so he's kind of awkward at first but once he opens up, he's one of the most loyal a kind people you could ever meet.
Like his father Jordan is extremely intelligent, he is able to think quick on his feet and often notices thing that other people overlook. Despite that Jordan is often impulsive and reckless  and often gets himself into trouble. He can be short-tempered and moody at times, his time spent wandering the world with Claire has given him a kind of cynical view on things, but he still tries to remain positive
When it comes to his family and the ones closest to him, there is almost nothing he wouldn't do to keep them safe. He is skilled at getting what he wants, and despite his kind heart he can be very cold and manipulating, he is a very skilled liar Though he is more of an intellectual type Jordan is a very skilled fighter, Due to his Winchester heritage and training with both his Father and Uncle Dean, Jordan is often considered a prodigy among the newest generation of hunters, although he likes to keeps his skills hidden for some reason.
Because he spent most of his life sheltered in the bunker Jordan tends to be quite rebellious and he often bumps heads with figures of authority . He likes to sneak off and explore, and he never stays in one place for long. His time spent with Claire has only increased his habit of wandering .
Appearance:
Spoiler:
Parents:
Sam Winchester and Ruby
Siblings:
Danny Winchester
Children:
None
Important Figures: 
Dean Winchester, Claire Novak
Home Town/Planet:
Lebanon, Kansas
Weapons:
Iron machete and salt shelled shotgun.
Powers/Skills:
hand-to-hand combat,  extensive lore of mythical creatures/supernatural, marksmanship, alchemy and spells.
Weaknesses:
Normal human weakness
History:
Jordan was born sometime after the Croatoan Virus had been released into the world and was kept safe within the Men of Letters bunker along with his brother Danny and his cousins, Mary, Robert, and Holly. Soon after Danny was born, his younger cousin Samuel came too. While his uncle Dean and his family had then migrated to Sanctus to help take care of it, Sam had taken control of the Men of Letters bunker, keeping Jordan and Danny there as well.
He had only been to Sanctus couple of times. He was only fourteen years old the first time, and it was when his father had went to the city to stay for about a month and decided he should bring his sons with him. He took to his cousins pretty well, although he spent most of his time with his brother, with his fathers permission he stayed in Sanctus for a year to train with under Uncle Dean, He grew fairly close with his cousins over that time especially Mary and Robert.
When he returned to the bunker Jordan continued to take private lessons from Men of Letters Agents for alchemy as well as more combat training. When he was seventeen Jordan met Claire Novak who was a living legend, he instantly took to her and constantly followed her around while she was at the bunker Though she was cold at first Claire eventually took him under wing and left to travel with her for three years, though his father was reluctant to let him go.. He and Claire spent some time in Sanctus where he passed his Hunter exam with flying colors. Shortly after he and Claire parted ways, and Jordan went to Detroit to follow a lead on his mother.
Nickname:
Reggie.
Contact Information:
PM, Skype(RegReg957) or Tumblr(megs-fallen-angel) ?
Other Characters:
None
Source:
Tumblr
Roleplay Sample:
Required if applying for a canon. Otherwise, it is totally optional.



Posts

: 5


Gold Pieces

: 540


Join date

: 2014-10-25

Character sheet
Class: Upper Class
Location: Drifter
Weapons/Abilities:


This character has been Accepted!
Welcome to the site, Reggie! We're super excited to have another Winchester on the run! 
You are now free to RP. In the meantime, you should...
Claim your Play By in the
Face Claims
&&
Add yourself to the
Who's Who
!
_________________



Posts

: 17


Gold Pieces

: 660


Join date

: 2014-10-07

Character sheet
Class: Upper Class
Location: Sanctus
Weapons/Abilities:


---
Permissions in this forum:
You
cannot
reply to topics in this forum