Welcome to Wanted Dead or Alive! We are a Supernatural and The Walking Dead Crossover RPG that takes place in 2034 - approximately 20 years into the future. You're welcome to take a look around and if you have any questions, do not hesitate to pop into our OOC Chatbox. Our staff is incredibly friendly and willing to help in any way we can!
As you can see above, this is our site rating. We are an RPG that will at times deal with mature topics, although any triggers are tagged appropriately and will have proper warnings. Due to this, we are not allowing anyone under the age of 16 to join the site. Please take a look at our guide for any helpful information and we hope you have a fun time!
CURRENT SEASON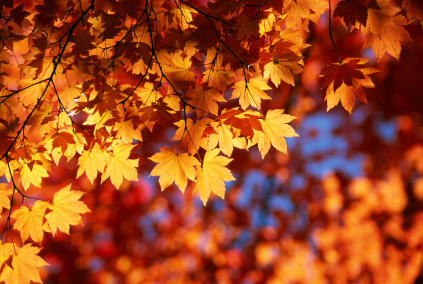 ARMED FORCES STATUS UPDATE
Status:
Severe
Active Operations: All Hallows Eve Festival set in motion - demonic activity has increased by 75%. Guards and Angels are to be on Wall Watch for the entirety of the intiation.
Threats: Croats increasing numbers near Canaan, Caelum, and Mirabili. Demons are increasing their numbers surrounding Sanctus. Possible threat to the prophet. She is not to leave the city at all times.
It had definitely been a long week. Ever since what happened at the night of the initiation, Danny couldn't shake the feeling that something bad was coming. Not only had Mary had her fist vision of the Human Tablet, but Noah was revealed to be the chosen one. Two people he knew from his childhood had their destinies laid out before them, and here Danny was, just sitting around without anything important to worry about. Of course, he could have chosen to head out with Mary and Noah to begin their quest for the tablet, but Emma would probably try to come, and he knew how her parents would react to that.

Daniel had decided he didn't want to go back home though. He felt more included in Sanctus than at the bunker, and for once he felt as though he could be useful. Though his skills were extraordinary enough to become a Men of Letters agent himself, he knew that his knowledge could be of much more help here. So spending some of his time each day at the research center became the norm. He was helping them with coming up with new lines of defense. Whether it be new ways to ward off demons and angels, or to repel croats and walkers away. Currently they were creating a repellent that caused walkers to be unable to sense that you were alive.

After he had finished helping them out, he had stepped out of the research center and started walking about the courtyard quietly to clear his mind. He could still hear that demon's laughter - the one that tried to kill him and his friends and family from All Hallows Eve. Clenching his fists tightly as he took a deep breath, remembering how badly hurt Emma had gotten, he shook it off and tried to forgot about it. Sitting down at the park bench, he looked around, noticing some Military Officers escorting some newcomers toward the City Hall. There were some new arrivals into Sanctus, it seemed.
_________________



Posts

: 17


Gold Pieces

: 660


Join date

: 2014-10-07

Character sheet
Class: Upper Class
Location: Sanctus
Weapons/Abilities:


Jordan was irritated, for no reason in particular, he was just irritated. He had a sneaking feeling that things were shifting in the world, and not necessarily for the better either. Everything just seemed tense and on edge, as if the world was holding it's breath before the plunge.  Even his journey from Detroit to Sanctus went unusually smooth, and with his knack for finding trouble he found that very disturbing.

"The quiet before the storm", he thought grimly to himself as he headed towards city hall with a group of other people who were new to the city. He didn't really need to go with them, he'd stayed in Sanctus for some time as a child, and he had learned his way around the city pretty well. But since he didn't have any real direction Jordan figured he would just wander around until he ran into someone he knew.

He hadn't really planned on going to Sanctus in the first place, he had originally wanted to go the bunker and visit his father, but his instincts drew him here instead. The years Jordan had spent with Claire had taught him one thing, to always follow his instincts. Even though they tended to get him trouble, they always seemed to lead him somewhere or to someone of grave importance. Though he couldn't imagine for the life of him what he would find in Sanctus other than his cousins. He continued walking with the group for a bit, but as they drew closer to City Hall he decided he didn't want to go through customs and have everyone make a big deal about him being a Winchester, it just kind of got old after awhile. He broke off from the group and headed towards a nearby park, trying his best not to be seen.



Posts

: 5


Gold Pieces

: 540


Join date

: 2014-10-25

Character sheet
Class: Upper Class
Location: Drifter
Weapons/Abilities:


Looking down from the immediate appearance of arrivals, Danny leaned his arms up against his legs to support himself, running a hand over his face quietly. The stress was tearing him apart. Not only was he worried for Emma's condition and if she was okay, but he also wondered if and when Mary and Noah were going to set out for their journey.

Everything was happening so suddenly, and as soon as his father had come for a visit, he had left. When Sam had come to show his support for his son, he leaped into action the moment that Sanctus was infiltrated. But before Danny even had a chance to talk to him about what happened, he was gone. Uncle Dean had mentioned something along the lines of him having to go back to the bunker to research some more and hat he'd be back soon.

Danny called bullshit. Something was holding Sam up, and every time Danny tried to pry, he just dismissed it as if it wasn't important. Eventually, he just gave up on trying to figure it out altogether. Sighing as he looked back up, he noticed that someone was entering the courtyard, but didn't really quite take note of their familiarness. Wait a second.

Danny's head shot back up, and his eyes widened as he saw who stepped into the court and he felt his muscles tighten as he pursed his lip. "Jordan?" his voice cracked slightly in dismay. "What the hell are you doing here... w-where have you been??"
_________________



Posts

: 17


Gold Pieces

: 660


Join date

: 2014-10-07

Character sheet
Class: Upper Class
Location: Sanctus
Weapons/Abilities:


Jordan wasn't sure where he was going, he figured he might as well go find something to eat. His Uncle Dean always said a full stomach helps you think. After that maybe he'd go look for his cousins and Uncle Dean, he was always fond of Mary and Robert and maybe his Uncle had an answer for why he was here.

He continued walking through a courtyard lost in thought when he heard a very familiar voice say his name."Jordan...? What the hell are you doing here... w-where have you been? Jordan turned around to look into the face of his wide eyed younger brother Daniel.

"Danny...?"It took a second for Jordan to gather himself, he hadn't seen his brother since he left with Claire and that was almost three years ago, so this was quite the shock. "What the hell am I doing here? What the hell are you doing here!!?? I thought you were still holed up in the Batcave with dad?" Jordan cracked a huge smile,"Glad to see you finally made it out into the real world little brother."



Posts

: 5


Gold Pieces

: 540


Join date

: 2014-10-25

Character sheet
Class: Upper Class
Location: Drifter
Weapons/Abilities:


Immediately standing to his feet, still a look of awe and confusion slapped across his face, Danny could feel his ears burn when Jordan spoke to him. He wasn't sure if he should go up and hug him, or what. It'd been three years since he had seen his brother, and it had been on the night he passed his own initiation, but at an extremely young age for a hunter to do so. 

In a way, Danny was intimidated by his older brother. Having a prodigy for a brother and Sam Winchester as his father gave him heavy shoes to fill, and often times he felt as though he was trying to compete. Still, Danny did pass. Despite the trouble that happened at Sanctus, he was able to help and now, he was a hunter. 

"I just had my initiation," Danny finally spoke, his words coming out rather quickly and without any particular tone. He was still trying to figure out what exactly he was feeling. "There's a lot going on in Sanctus right now, so I felt like they could use my help," he shrugged, looking down as he shoved his hands into his pockets awkwardly. Ugh, he felt so inferior. His brother definitely looked like a hunter. He was fit, and even had a stern look. Then there was Danny. Scrawny, nerdy, and baby-faced Danny. There was no way people would believe he was a hunter.
_________________



Posts

: 17


Gold Pieces

: 660


Join date

: 2014-10-07

Character sheet
Class: Upper Class
Location: Sanctus
Weapons/Abilities:


Jordan's smile grew as his brother spoke, his little brother has passed his initiation and become a full fledged hunter. And though Danny would never come out and say it, Jordan knew what passing the initiation meant to Danny. He knew the weight he carried on his shoulders, the weight all Winchester children carried. That fear of not being good enough, and Danny always seemed to have it the worst which.

Jordan looked at his brother, he was still scrawny and baby-faced, and he had this awkwardness to him, almost as if he hadn't grown into himself yet. But even still there was something there... something Danny hadn't yet found in himself, an untapped potential. Jordan's instincts told him that Danny had a major role to play in things to come, he just didn't know it yet.

Casting his thoughts aside Jordan pulled his brother into a sort of awkward but sincere hug."It's good to see you man, sorry I couldn't have been there for your initiation, but I'm proud of you." He pulled away and ruffled Danny's hair a bit, "Let's go find some grub, and you can fill me in on what's been going on these past few years."



Posts

: 5


Gold Pieces

: 540


Join date

: 2014-10-25

Character sheet
Class: Upper Class
Location: Drifter
Weapons/Abilities:


As Danny was pulled into the hug, he blinked a few times, trying to recollect himself as his arms slowly wrapped around his brother, patting his back lightly. Clearing his throat as he tried to find the words to speak, he pulled back and wrinkled his nose as Jordan had ruffled his hair. Ugh he hated when he would do that.

Quickly running his hand through his hair to fix it, he pursed his lips as he listened to what Jordan had to say. Proud of him?...Wait was he serious? Well, Danny hadn't really expected that kind of response. For some reason, he had it in his head that if he were to ever reunite with his brother, things would have a sort of tension. Maybe that's just cause Jordan had left so abruptly though and he couldn't react properly.

It definitely took a toll on their dad. First he was confused, thinking it was his fault. Then for a bit, he took it out on Danny. Maybe that's why he was so nervous and wanted to prove himself. He always felt like the baby. Jordan was the favorite of the two. "Yeah, it's good to see you too," Danny finally responded. "Uhh, yeah, sure, let's do that. Did you wanna eat somewhere or head up to the apartment? I have some food there, too."
_________________



Posts

: 17


Gold Pieces

: 660


Join date

: 2014-10-07

Character sheet
Class: Upper Class
Location: Sanctus
Weapons/Abilities:


Jordan thought for a moment then shrugged, "I guess we could head to the apartment, I could use a good shower anyway." He looked at Danny and tell something was bothering him, he was tense and on edge. He was about to ask him about but thought better of it.

If Jordan had to be honest with himself, he knew that leaving the way he did with Claire probably didn't sit well with his brother or his father. And at some point they would have to talk about it, but for now he just wanted to enjoy being back with brother.

Jordan pushed those thoughts to the back of his mind and gave his brother another smile"Lead the way little brother"



Posts

: 5


Gold Pieces

: 540


Join date

: 2014-10-25

Character sheet
Class: Upper Class
Location: Drifter
Weapons/Abilities:


Taking a deep breath, Danny put on his best smile before nodding in response to his older brother. Walking past him slowly, he headed back toward the street that lead to the upper class apartments. He wasn't particularly talkative as he walked, unsure of what he should even say. A lot of what he wanted to know, he felt as though he should keep for when they got to the apartment.

As they finally headed into the main building, he walked down the hall where he then headed up the stairs, motioning to the top. "It's just up here. Uncle Dean's apartment is next door and Castiel's is just one floor down." 

As he got to his door, he unlocked it slowly and stepped inside. Hoping to god that Emma wasn't randomly relaxing in his room or something, he looked around, waiting to see if anyone was going to pop out. Sighing in relief to no response he then took a seat on the couch. "You just missed dad, you know... he came for the initiation but then got called back to the bunker."
_________________



Posts

: 17


Gold Pieces

: 660


Join date

: 2014-10-07

Character sheet
Class: Upper Class
Location: Sanctus
Weapons/Abilities:


Similar topics
---
Permissions in this forum:
You
cannot
reply to topics in this forum