Welcome to Wanted Dead or Alive! We are a Supernatural and The Walking Dead Crossover RPG that takes place in 2034 - approximately 20 years into the future. You're welcome to take a look around and if you have any questions, do not hesitate to pop into our OOC Chatbox. Our staff is incredibly friendly and willing to help in any way we can!
As you can see above, this is our site rating. We are an RPG that will at times deal with mature topics, although any triggers are tagged appropriately and will have proper warnings. Due to this, we are not allowing anyone under the age of 16 to join the site. Please take a look at our guide for any helpful information and we hope you have a fun time!
CURRENT SEASON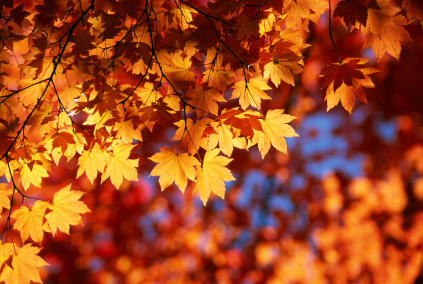 ARMED FORCES STATUS UPDATE
Status:
Severe
Active Operations: All Hallows Eve Festival set in motion - demonic activity has increased by 75%. Guards and Angels are to be on Wall Watch for the entirety of the intiation.
Threats: Croats increasing numbers near Canaan, Caelum, and Mirabili. Demons are increasing their numbers surrounding Sanctus. Possible threat to the prophet. She is not to leave the city at all times.
Missions
Don't feel discouraged, the rules are simple.


You are NOT allowed to do more than one mission at a time, unless the first mission is a long term mission.

It is recommended that you go on missions with members of the same strength as you. It is not required though.

Missions must be approved by either an Admin or Mod.

To be approved, please follow the mission TEMPLATE.

Please try to do missions in range of your residence.

No cross-loyalty missions, unless with special permission. This means no humans working with demons who hate humanity.

All missions must be completed in 3 weeks real time, or else, you are considered MISSING.

This is the template.
Code:

[b]Mission Type:[/b]
[b]Mission Location:[/b]
[b]Participants:[/b]
[b]Date of Starting:[/b]

Last edited by Mary Winchester on Fri Nov 07, 2014 8:34 pm; edited 1 time in total
_________________
I've seen down the end of the road
I deal in a different story
I will never let go again
I feel it in my bones

Mary Winchester

Admin




Posts

: 68


Gold Pieces

: 690


Join date

: 2014-09-16


Age

: 23

Character sheet
Class: Upper Class
Location: Sanctus
Weapons/Abilities:


Mission Type: Travelling for Benders - Destroy a Croat's Base
Mission Location: About ten miles out from Sanctus
Participants: Krissy Chambers, Mary Winchester, Kimberly Waters, and Dean Winchester (comes in 1/2 way)
Date of Starting: 9/18/2014

Krissy Chambers




Posts

: 11


Gold Pieces

: 541


Join date

: 2014-09-16

Character sheet
Class: Trainer/Recon
Location: Sanctus
Weapons/Abilities:



Difficulty:Extremely Difficult

Mission Type: Supernatural - Search for Tablet
Mission Location: Jungles of Central America
Participants: Jericho, Azrael
Date of Starting: 11/11
_________________
"I will not go down without a
fight
...."

Jericho




Posts

: 51


Gold Pieces

: 560


Join date

: 2014-09-19


Location

: ?????

Character sheet
Class: Supernatural
Location: Drifter
Weapons/Abilities:


You're all good to go. Just keep in mind you will not find it!

And don't be surprised if the Game Master hops in if it doesn't look like any action is going on.
_________________

Danny Winchester




Posts

: 17


Gold Pieces

: 660


Join date

: 2014-10-07

Character sheet
Class: Upper Class
Location: Sanctus
Weapons/Abilities:


Similar topics
---
Permissions in this forum:
You
cannot
reply to topics in this forum