Welcome to Wanted Dead or Alive! We are a Supernatural and The Walking Dead Crossover RPG that takes place in 2034 - approximately 20 years into the future. You're welcome to take a look around and if you have any questions, do not hesitate to pop into our OOC Chatbox. Our staff is incredibly friendly and willing to help in any way we can!
As you can see above, this is our site rating. We are an RPG that will at times deal with mature topics, although any triggers are tagged appropriately and will have proper warnings. Due to this, we are not allowing anyone under the age of 16 to join the site. Please take a look at our guide for any helpful information and we hope you have a fun time!
CURRENT SEASON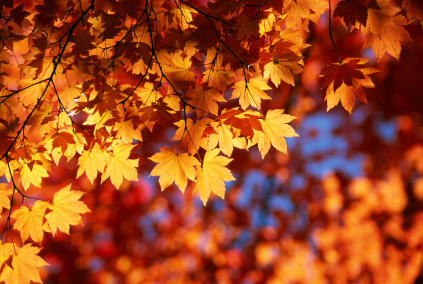 ARMED FORCES STATUS UPDATE
Status:
Severe
Active Operations: All Hallows Eve Festival set in motion - demonic activity has increased by 75%. Guards and Angels are to be on Wall Watch for the entirety of the intiation.
Threats: Croats increasing numbers near Canaan, Caelum, and Mirabili. Demons are increasing their numbers surrounding Sanctus. Possible threat to the prophet. She is not to leave the city at all times.
Thunder rolled over the sky where blue used to be, coming up and over a distant mountain range as the clouds tumbled in Azrael's direction. The rain was still a good day or two off -- as long as the wind didn't blow the clouds away or in a different direction -- but her angelic senses could pick up the prickle of lightning and the smell of rain all the way from where she was currently sitting under the shade of a large tree. The sun was already setting over the opposite horizon, and Az sighed, getting up to start heading back to her little hole-in-the wall shelter.

Things had been somewhat uneventful since the whole Cerberus incident, and while the angel had just recovered most of her strength and wasn't looking forward to another battle, she had to admit that she was a little bit bored.

Night came quicker than Azrael could have thought, and as she ambled along the underbrush, she couldn't help but catch sight of some kind of...distant settlement a little ways off. There was some kind of wooden blockade set up, with torch light along the posts. But other than that, she couldn't make much out. So she continued on, figuring it was no concern of hers.

Az was a good distance away from the settlement before things started to get eerily quiet. Not the kind of quiet that came with night, when all the diurnal animals were getting ready for sleep and the sound of crickets and glow of lightning bugs filled the atmosphere. No...this was the kind of quiet that signaled that all the animals and insects were hiding from something. And judging by the way her grace tingled with frosty electricity, Azrael figured it couldn't be anything good.

Naybe heading back towards the walls of that settlement was a good idea. Azrael turned on her heel...when she heard the distant sounds of crackling moans. Her blade was in her hand in an instant, and as soon as she began to see shapes running through the trees, she knew that ravenous Croatoan were coming her way.

She sprinted off in the direction of the settlement, looking for the torch lights. Flying would take up too much energy, so running was the next best option. Only Az wasn't the best runner in the world, and she could already hear Croats snarling behind her. The angel swerved behind a tree, watching as one of them bared his teeth at her and missed catching her by the throat by mere inches. The rest were still a little ways away, but as she tried to get around the Croat, he blocked her way, and Azrael growled. "I don't have time for this!"
_________________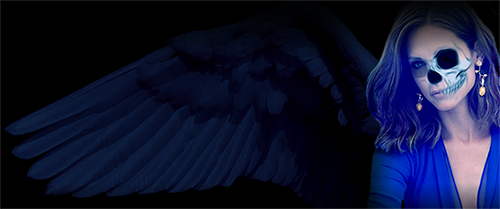 Posts

: 35


Gold Pieces

: 900


Join date

: 2014-09-19


Location

: Near Sanctus

Character sheet
Class: Seraphim
Location: Drifter
Weapons/Abilities:


After the excitement of the Cerberus incident, the last thing Razdriel wanted to do was wander.  However, he had pelts to trade and a hankering for alcohol.  Hours after entering a familiar, nearby settlement - burdened by fresh pelts and with a bag full of whittled nick-knacks - Razdriel found himself to be the new owner of a large bottle of moonshine, some preservatives and some jarred peaches.  Life was good.

Until he realize night had fallen.  With night came Croats, as a general rule of thumb.  That rule became a certainty as the sounds of the forest died down outside the walls.  Razdriel's skin crawled.  Maybe it was only a handful, which was manageable.  Climbing atop the nearest wall, Razdriel knelt down and peered into the night.

Shifting underbrush tickled in Razdriel's ears.  His eyebrows lowered as his eyes picked out the Croats milling outside the walls.  Then he felt the familiar energy.

Razdriel scoffed, though he couldn't help the slight smirk on his lips. Azrael.  The man hopped down from the wall, unsheathing his swords - since the settlement dealt with him frequently, they trusted him enough to keep his weapons - and advancing into the throngs of walkers.  It was easy to dodge most of the Croats, with their slow movements and half-torn bodies.  His blades sliced out, beheading a few or skewering craniums.

Following intuition, or his preternatural senses, Razdriel weaved through the trees.  Raz caught Azreal's frustrated snarl, honing in on the echo.  Finally, he saw her, pressed against a tree, Croat's snapping and clawing at her.

"Ironically, it looks like you need help with the undead, Angel of Death."  Razdriel called out, easily dispatching a Croat as it lumbered toward him. He spun his swords as his shout gained the attention of the walkers closest to him.



Posts

: 17


Gold Pieces

: 650


Join date

: 2014-09-17

Character sheet
Class: Supernatural
Location: Drifter
Weapons/Abilities:


As soon as the Croat came near her, Azrael swiped at it with her blade, catching the creature in the throat as blood splurted out and the body dropped with a moan. But that was only one down, and the pack was advancing fast. Az suddenly felt her back hit a tree, Croatoan all around her, her fear starting to mount as she grabbed her second blade from her boot and prepared to defend herself.

Suddenly, there was a familiar voice nearby, and Az's eyes widened in confusion as she caught sight of Razdriel killing off one of the other Croats.

"What the hell are you doing here?" she asked, though was soon preoccupied with another Croat grabbing at her arm...which she sliced clean off. At this rate, she was never going to be able to preserve her strength. Then again, she had help now, even if she would have preferred taking care of the rabid zombies all on her own.

At least that's what she let herself think.

The two of them thinned out the pack in no time, and Az glanced back over at him once she was sure they were relatively safe, shirt covered in blood as she worried about cleaning off her angel blades. "And would you stop calling me that? I'm not some special snowflake. You can just call me my name," Azrael sighed, knowing she should thank him but opting to be huffy with the Daeva instead.
_________________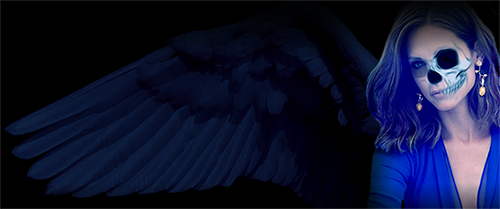 Posts

: 35


Gold Pieces

: 900


Join date

: 2014-09-19


Location

: Near Sanctus

Character sheet
Class: Seraphim
Location: Drifter
Weapons/Abilities:


"I was in the nearby settlement, doing some trading. Heard concerned squawking."  Razdriel replied with a smirk, while running his blade through the head of two Croast.  He didn't care that Azrael was terse with him, he didn't expect anything less. But, damn it all. He had some moonshine and peaches he really wanted to enjoy.

C'est la vie. Perhaps the Angel of Death liked peaches.

With the nearest zombies dispatched, and the next ones a good shuffling distance away, Razdriel turned to Azrael. He eyed her, checking what he could see for bites or scratches. He still wasn't sure how an infectious bite would affect angels, but no use finding out. Raz rolled his eyes and scoffed, "Fine, Azzy, I'll call you by your name."

Then, the half-breed glanced over his shoulder. Through the trees, he could make out the settlement and, far off, he could hear the echoes of gun shots. The scent of gun powder burned in the air. Croats were bad tonight, apparently. The citizens of the settlement didn't like wasting bullets. There were kids beyond those walls. The urge to run back, to help, to decimate the infected populace of walking dead reared in Razdriel's mind. Good thing he had a repertoire with the town.

Turning his gaze back to Azrael, he eyed her again. A small part could sense she was tired. Hell, if she was having a hard time with Croats, that was a pretty good indicator she was exhausted. Nodding back to the town, Razdriel offered her a brief grin, "Well, let's head back. They know me and it sounds like they need help against the walkers."

Keeping his swords drawn, Razdriel started for the settlement, but at a pace where Azrael could follow if she so chose to.



Posts

: 17


Gold Pieces

: 650


Join date

: 2014-09-17

Character sheet
Class: Supernatural
Location: Drifter
Weapons/Abilities:


Again with the nicknames. Azrael just shot him an exasperated look, but said nothing. As much as she didn't appreciate the informal shortening of her name, it was better than him throwing her title around like dust in the wind. Besides, she could relax now that the pack was gone...well, gone for the time being. There were more in the distance, hunting for prey, running around killing things. A regular bloodbath, courtesy of her brothers' apocalypse.

Lucky them.

Az looked back towards the settlement, wondering if heading over there to crash for the night was really a good idea or not. But she was a good hour or two from her usual shelter, and really didn't feel like pushing her luck being alone with Croats attacking anything that moved wrong.

The angel just sighed, rubbing the back of her neck before twirling around her chocolate-brown curls and tossing them over her shoulder. She looked up at Razdriel spoke, too tired and frustrated to tell him she could take care of herself and give him attitude. Az jogged up to the Daeva -- once again noting how ridiculously tall he was compared to her little vessel -- peeking over her shoulder every few seconds to make sure the Croats were well behind them.

"So...you live there?" Azrael asked. "Do they know you're not human? Or do you guys have some sort of protection thing going on? They have food there, right?" her usual curiosity started to show. And now that this was her second run-in with Raz, the questions would probably keep coming. It was a bad habit.
_________________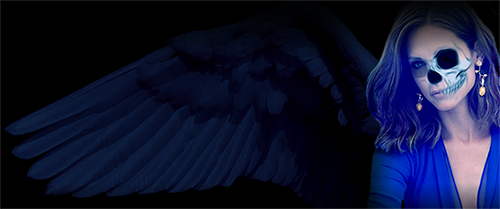 Posts

: 35


Gold Pieces

: 900


Join date

: 2014-09-19


Location

: Near Sanctus

Character sheet
Class: Seraphim
Location: Drifter
Weapons/Abilities:


---
Permissions in this forum:
You
cannot
reply to topics in this forum