Welcome to Wanted Dead or Alive! We are a Supernatural and The Walking Dead Crossover RPG that takes place in 2034 - approximately 20 years into the future. You're welcome to take a look around and if you have any questions, do not hesitate to pop into our OOC Chatbox. Our staff is incredibly friendly and willing to help in any way we can!
As you can see above, this is our site rating. We are an RPG that will at times deal with mature topics, although any triggers are tagged appropriately and will have proper warnings. Due to this, we are not allowing anyone under the age of 16 to join the site. Please take a look at our guide for any helpful information and we hope you have a fun time!
CURRENT SEASON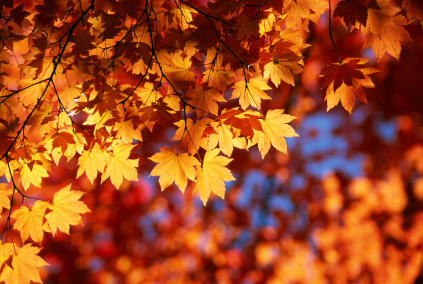 ARMED FORCES STATUS UPDATE
Status:
Severe
Active Operations: All Hallows Eve Festival set in motion - demonic activity has increased by 75%. Guards and Angels are to be on Wall Watch for the entirety of the intiation.
Threats: Croats increasing numbers near Canaan, Caelum, and Mirabili. Demons are increasing their numbers surrounding Sanctus. Possible threat to the prophet. She is not to leave the city at all times.
"I'm not who you think I am~"
Full Name:
Christopher James Colt
Aliases:
James, Jay, Jim
Age:
About 200 by now
Occupation:
Demon
Species:
Demon, former werewolf
Face Claim:
Chris Pine
Sexual Preference:
Bisexual
Marital Status:
Single
Spouse:
None
Loyalty:
Hell
Current Residence:
Hell
Social Class:
None
Personality:
James retained his flirty, womanizing traits he had before being converted into a demon, but all of his more pleasant traits were ripped away with his humanity. He's cunning, arrogant and smug. He lusts (but really, what demon doesn't?), and loves to mock/torment mortals. His only loyalty is to Raptus, his "creator" in sorts, and Hell.
Appearance:
Parents:
Gabriel, Katy Colt (deceased)
Siblings:
Aislinn(half sister)
Children:
None
Important Figures:
Raptus, Lucifer
Home Town/Planet:
Dallas, Texas
Powers/Abilities:

Demonic Possession - Like angels, most demons(only known exceptions are Daeva and Hellhounds)require a human vessel or "meat suit" to travel on Earth. Unlike angels, they do not need a person's consent. Also, unlike angels, demons can possess corpses. It is easier to take control of people who are in states of heightened emotions or fear. This ability can be thwarted by Anti-possession tattoos. Also under certain circumstances, the person being possessed can regain control if his or her will is strong enough. They can also possess humans who are already possessed by an angel (and probably by another demon), but the only problem is the angel can neutralize it, because angels are naturally stronger than demons. In many cases, the demon will ride the host hard for fun and once they vacate the host will die.
Electromagnetic Interference - Demons, like spirits, often disrupt nearby electronics with their presence.
Flight - Only when in their natural forms.
Immortality - Demons have an indefinitely long lifespan and an arrested aging process.
Invulnerability - Injuries that would be fatal to humans, such as broken necks or gunshot wounds, have very little - if any - effect on demons. They can only be killed by special weapons or rituals. Unlike angels they don't always heal their vessels. If the "meatsuit" receives too much damage they simply find another human to possess, leaving their former vessel to die.
Super stamina - Demons never tire, and do not require food, water, oxygen, or sleep to sustain themselves. Sam states that they also do not get hot or cold.
Super strength - Demons possess superior physical strength compared to that of humans; capable of physically overpowering humans. Demons can also overpower most monsters. Once, a demon (the Phantom Traveler demon) ripped open an airplane hatch with over 2 tons of pressure at over 1,000 feet above the ground. The higher ranking the demon, the stronger it is. The highest ranking demons can overpower low-level angels.
Supernatural Perception - Demons are able to see hidden supernatural activity and beings, such as Reapers, ghosts, and Hellhounds.
Supernatural Senses - Demons have an enhanced sense of smell and taste, demonstrated as Crowley could identify Castiel was in Dean's Impala and that he and Raphael had been using dog's blood.
Telekinesis - Demons can move or suspend objects and other beings with their minds. Higher ranking demons can use this ability to kill people by snapping their necks.
Weaknesses:

Devil's Trap - A Devil's Trap will hold a demon in place and prevent its escape. No matter how powerful the demon is, they are bound by the Trap. The Trap will also demons from using their powers. Castiel's Enochian circle was able to completely bind even Alastair's abilities. It also locks a demon inside its host unless it is exorcised. For some reason, a demon inside a trap is usually unable to do anything to damage the integrity of the circle, which would allow its escape. A Devil's Trap engraved into a bullet and shot into Abaddon's head was shown to limit her movements like a normal Devil's Trap would and to bind her to the body she was possessing.
Salt - Demons are unable to cross a line of salt and can do very little to damage the line at all. They cannot open doors lined with salt if opening it would break the line. Salt can also be used to torture demons by making them ingest it or by injecting them with saltwater. Forcing a Demon to ingest salt will drive them out of their host. It can also be put into shotgun rounds to hurt and knock back demons. However, Azazel is immune to this weakness and Crowley was hardly affected by rock salt shots, but he still found the experience painful.
Holy Water - Holy Water burns demons that come into contact with it, like acid (though it does no damage to the human host, only the Demon). It has proved to be very effective against demons, as only Azazel and Lilith have been thought to be immune to it. However, certain high-tier demons seem to develop some resilience to it as Ruby practically laughed when Sam was about use it against Alastair because it would barely slow him down and, while it caused them pain, it only affected Crowley and the Seven Deadly Sins for a very brief period of time.
Iron - A demon can't touch iron without its skin burning or cross it if it is used to erect a barrier, much like salt. Samhain and Alastair were immune to this weakness and Astaroth had some resistance to it. In large groups, Demons are able to overcome this weakness, as the Demon army was able to break an iron Devil's Trap in order to escape.
Palo Santo - Basically a wooden, hybridized version of salt and holy water. When a demon is stabbed with it, it causes the wound to smoke and painfully pins the demon to a single spot, immobilizing them long enough to perform an exorcism. Palo Santo isn't commonly used by many hunters due to the fact that it damages the hosts the demons are possessing. (The Magnificent Seven)
Flesh Sigil - By carving a particular sigil into a demon's possessed flesh, it is possible to lock the demon within its host and disable its powers, the most important one being teleportation. However, demons with these sigils are not bound to a single place and can roam around freely if not restrained by some other means. (The Devil You Know)
Holy Fire - Though not fatal to demons as it is to Angels, Holy Fire can cause demons extreme pain, as demonstrated when Castiel threw Meg into Holy Fire (Abandon All Hope...) and when Sam doused Abaddon in Holy Fire, causing her so much pain she fled both the scene and her vessel (Sacrifice).
Purified blood - The blood of a person who has confessed his/her sins is shown to be able to hurt demons if injected into them.
History:
James was born to Gabriel and Katy Colt. He gave up his grace at a young age and was turned into a werewolf by his step-father, who also killed his mother. James killed the man soon after, and roamed for a good portion of his life.
About 100 years later, he met Gabriel and Aislinn, his sister, and stayed with them. When Lucifer and Michael were released, and their group of hunters, angel and others had to start fighting against the croats, James always volunteered to go on the missions. He'd grown to care for the mismatched family, and wanted to protect them, no matter the cost.
All the missions usually went quite well, until one day, Raptus appeared. James strayed slightly, scouting out ahead, when Raptus attacked him and took his soul down to Hell. To make it look like James had just died, the demon had croats bite him and nom his face and what not. James' soul was taken down to Hell and converted into a demon against his will. He now serves under Raptus and sharees his goal, to get the prophet.
Nickname:
Kudos~
Contact Information:
PM
Other Characters:
Castiel, Emma Novak
Source:
Mary <3



Posts

: 3


Gold Pieces

: 510


Join date

: 2014-09-25

Character sheet
Class: Low-Tier Demon
Location: Hell
Weapons/Abilities:





Posts

: 21


Gold Pieces

: 650


Join date

: 2014-09-17

Character sheet
Class: Angel of Humanity
Location: Sanctus
Weapons/Abilities:


---
Permissions in this forum:
You
cannot
reply to topics in this forum