Welcome to Wanted Dead or Alive! We are a Supernatural and The Walking Dead Crossover RPG that takes place in 2034 - approximately 20 years into the future. You're welcome to take a look around and if you have any questions, do not hesitate to pop into our OOC Chatbox. Our staff is incredibly friendly and willing to help in any way we can!
As you can see above, this is our site rating. We are an RPG that will at times deal with mature topics, although any triggers are tagged appropriately and will have proper warnings. Due to this, we are not allowing anyone under the age of 16 to join the site. Please take a look at our guide for any helpful information and we hope you have a fun time!
CURRENT SEASON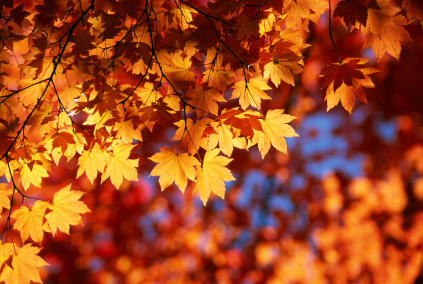 ARMED FORCES STATUS UPDATE
Status:
Severe
Active Operations: All Hallows Eve Festival set in motion - demonic activity has increased by 75%. Guards and Angels are to be on Wall Watch for the entirety of the intiation.
Threats: Croats increasing numbers near Canaan, Caelum, and Mirabili. Demons are increasing their numbers surrounding Sanctus. Possible threat to the prophet. She is not to leave the city at all times.
Basically you go on
Texts From Last Night
and you find texts that your character would probably send to certain people!
Mary to Holly
Can't trust a bar that doesn't have fireball

Mary to Robert
At one point I yelled "THIS IS MY PENANCE FOR EVERYTHING I'VE DONE WRONG" and started saying Hail Marys

Mary to Samuel
You made out with both twins? Ten points to you! (LOL I HAD TO)

Mary to Noah
And my parents said I crawled through the house

Mary to Kevin
Have you ever looked death in the face and have the urge to shit yourself. I'm in that situation right now.

Mary to Emma
I AM EATING BACON AND CHEESE. FUCK THE BULLSHIT.

Mary to Gabriel
HOLY FUCK I almost floated out of the city. Thank god my dog kept me down.


_________________
I've seen down the end of the road
I deal in a different story
I will never let go again
I feel it in my bones
Admin




Posts

: 68


Gold Pieces

: 690


Join date

: 2014-09-16


Age

: 23

Character sheet
Class: Upper Class
Location: Sanctus
Weapons/Abilities:


AHHHH this is perfect:

Samuel to Robert:
You were carrying a 6ft lamp that we stole on your back yelling "OHANA MEANS FAMILY AND FAMILY MEANS NO ONE GETS LEFT BEHIND". I'm disowning you.

Samuel to Mary:
You got into your car and made the sounds of a NASCAR, then called me on your phone and I was your pit crew. then you apparently won the race, and THAT'S when you tried to back flip off the top of your car.

Samuel to Holly:
Sis, it's just you, me, a bottle of hot sauce, and a plastic flamingo. Let's get wasted.


Samuel to Noah:
S.O.S. She is pulling the washer five feet out from the wall screaming about quarters. Need backup. And quarters.

Samuel to Kevin:
I walked into a room at this party and someone just called "dibs!"....

Samuel to Emma:
Don't you think it would be awesome if scientists could genetically engineer manatees to be the size of golfish so we could have one in a fishbowl together and be all "hell yah, tiny manatee"

Samuel to Reagan:
This is a mass text: Does anyone know where I am?

Samuel to Dean:
I really need an IV and a liver transplant but some sour patch kids will do too.



Posts

: 4


Gold Pieces

: 560


Join date

: 2014-09-18

Character sheet
Class: Upper Class
Location: Sanctus
Weapons/Abilities:


Holly to Dean and Reagan:
So please don't worry, but I need some help getting blood out of my drywall so I can get my security deposit back. I would not ask if the need was not great.

Holly to Samuel:
I'm excited for you as you venture towards new drug experiences

Holly to Anyone:
just woke up on my patio with a mouse eating cheetos off mys chest. youre all assholes.

Holly to Mary:
Yeah I would come and meet you but there's 3 polish girls yelling at a drunk polish guy in the carpark outside. They just dumped a whole pizza over his head and I want to see where this ends...




Posts

: 9


Gold Pieces

: 590


Join date

: 2014-09-21

Character sheet
Class: Upper Class
Location: Sanctus
Weapons/Abilities:


Kevin to Mary
Whatcha doing tonight? Reply TURNUP if you are drinking, or STOP to cancel messages

Kevin to Emma
I'm going to start using the hurricane naming system for my hangovers. Hangover Agatha is a real bitch today.

Kevin to Noah
I woke up knowing I have nowhere to be today except parties and it was glorious and I am so happy

Kevin to Holly
If he doesn't give you the same feelings you get when the pizza guy arrives, he's probably not worth it.

Kevin to Robert
I just lit a blunt like right in front of an old man and I was like sir please shieldeth your eyes

Kevin to Samuel
you were angry and didn't have anything else to throw so you threw a breakfast burrito...?
_________________



Posts

: 7


Gold Pieces

: 610


Join date

: 2014-09-21

Character sheet
Class: Upper Class
Location: Sanctus
Weapons/Abilities:


Danny to Emma
I miss the smell of you or some shit.
Danny to Kevin
We were Chugging coronas for the soul purpose of launching limes out of the 3rd story window, I'd say it was a good weekend
Danny to Samuel
Oh my god. I'm not ready to be an adult. I'm not ready.
Danny to Mary
On a scale of 1 to last weekend, how hungover are you?
Danny to Holly
Everyone thinks I'm sleeping but I'm actually just melting.
Danny to Robert
Lmfao. We asked what you wanted to eat and you said vagina. I don't care what kind. Fresh, barbecue, roasted on a camp fire. I just want it on my taste buds.
Danny to Noah
My roommate definitely just walked in on me playing the piano naked.
_________________



Posts

: 17


Gold Pieces

: 660


Join date

: 2014-10-07

Character sheet
Class: Upper Class
Location: Sanctus
Weapons/Abilities:


Similar topics
---
Permissions in this forum:
You
cannot
reply to topics in this forum