Welcome to Wanted Dead or Alive! We are a Supernatural and The Walking Dead Crossover RPG that takes place in 2034 - approximately 20 years into the future. You're welcome to take a look around and if you have any questions, do not hesitate to pop into our OOC Chatbox. Our staff is incredibly friendly and willing to help in any way we can!
As you can see above, this is our site rating. We are an RPG that will at times deal with mature topics, although any triggers are tagged appropriately and will have proper warnings. Due to this, we are not allowing anyone under the age of 16 to join the site. Please take a look at our guide for any helpful information and we hope you have a fun time!
CURRENT SEASON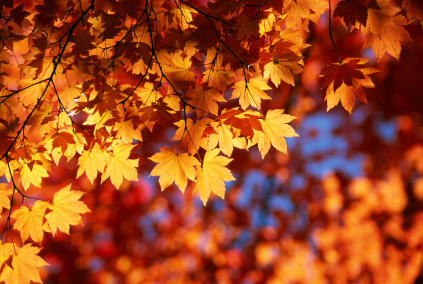 ARMED FORCES STATUS UPDATE
Status:
Severe
Active Operations: All Hallows Eve Festival set in motion - demonic activity has increased by 75%. Guards and Angels are to be on Wall Watch for the entirety of the intiation.
Threats: Croats increasing numbers near Canaan, Caelum, and Mirabili. Demons are increasing their numbers surrounding Sanctus. Possible threat to the prophet. She is not to leave the city at all times.
"It's not my fault I turned out the way I did."
Full Name:
Kevin James Novak
Aliases:
Kev, KJ
Age:
18
Occupation:
Hunter in Training
Species:
Human
Face Claim:
Landon Liboiron
Sexual Preference:
bisexual
Marital Status:
Single
Spouse:
None
Loyalty:
Humanity
Current Residence:
Sanctus
Social Class:
Upper Class
Personality:
Kevin would consider himself to be the "problem child". Incredibly mischievous and too curious for his own good, Kevin gets himself into a lot of situations that could really one day get him into a lot of trouble. Growing up, he felt rather ignored by his parents, due to the fact that they couldn't always be around since they were angels. Not only that, but he felt unimportant. Who cares about a human kid? He still doesn't understand why they thought giving them grace was a bad idea.
The best way, he found, to getting his parents attention was to act out. Negative attention was still attention, and it was the only thing that seemed to work... then again, he never really tried to get any positive. Him and sister were always naturally curious and getting themselves into sticky situations. So when he found out that some of the things he did had gotten them to focus on them, he didn't really feel a need to stop.
Kevin is a very flirty individual. He's not good with commitment, and he's also not the best at keeping promises. Though he's never loved anyone or wanted to date, he doesn't mind meeting a cute girl and talking to her. This is mostly because he doesn't want anything serious - commitment scares him. He has seen too many people fall for each other and have their hearts broken when one of them dies outside the wall.
He is very hot headed. He is quick to raising his voice and says things without thinking. Very blunt and to the point, he's known for hurting people's feelings. He doesn't exactly have the best relationship with his brother, either. Though they get along for the most part, he feels like his brother tries to hard to be something he's not and he
loves
to push his buttons.
Appearance:
Spoiler:
Parents:
Aislinn and Castiel
Siblings:
Noah Novak, Emma Novak
Children:
None
Important Figures:
Gabriel, Pierce Lothington, Adriel
Home Town/Planet:
Sanctus
Powers/Skills:
Hand to Hand combat, knife play, particularly throwing knives.
Weaknesses:
Normal human weaknesses.
History:
 Kevin James, named in memory of Kevin Tran and James (Jimmy) Novak, was born to Aislinn and Castiel - two angels, although they had decided not to pass on their grace to him or his twin sister, Emma. Only a few minutes older than his sister, he is considered the "middle child", between Noah and She. Raised in Sanctus, he does not really remember a life before the Croatoan virus. His parents were gone so much that it was mostly Gabriel, Adriel, and the Winchester's who took care of him.
He was definitely a troublesome kid. Him and his sister being very close, the two of them got into mischief often, and when he had discovered that it caught his parents' attention, he never quite stopped. Anything and everything they'd usually disapprove of, he tried to do to get any ounce of a reaction out of them. This continued for years, into his teens.
Kevin doesn't really know what he wants to do with himself. Unlike his brother, Noah, he doesn't feel like being a hunter is that big of a deal. Him and his sister showed so much promise, they were permitted to take the Initiation next year. He isn't all that excited about it.
Kevin, even today, is still one to get himself into trouble. He hangs out with the wrong crowd, doesn't filter his words, and tends to flirt a little bit
too
much. Despite these characteristics, he does deeply care for his family, and would do anything to help them if they were in danger.
Nickname:
Mikey
Contact Information:
Skype, PM, Tumblr (Crowleysconviction)
Other Characters:
Raptus, Adriel
Source:
Mary
_________________



Posts

: 7


Gold Pieces

: 610


Join date

: 2014-09-21

Character sheet
Class: Upper Class
Location: Sanctus
Weapons/Abilities:


_________________
I've seen down the end of the road
I deal in a different story
I will never let go again
I feel it in my bones
Admin




Posts

: 68


Gold Pieces

: 690


Join date

: 2014-09-16


Age

: 22

Character sheet
Class: Upper Class
Location: Sanctus
Weapons/Abilities:


---
Permissions in this forum:
You
cannot
reply to topics in this forum