Welcome to Wanted Dead or Alive! We are a Supernatural and The Walking Dead Crossover RPG that takes place in 2034 - approximately 20 years into the future. You're welcome to take a look around and if you have any questions, do not hesitate to pop into our OOC Chatbox. Our staff is incredibly friendly and willing to help in any way we can!
As you can see above, this is our site rating. We are an RPG that will at times deal with mature topics, although any triggers are tagged appropriately and will have proper warnings. Due to this, we are not allowing anyone under the age of 16 to join the site. Please take a look at our guide for any helpful information and we hope you have a fun time!
CURRENT SEASON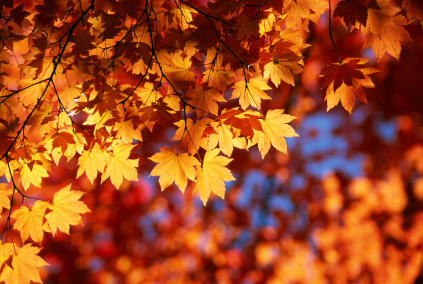 ARMED FORCES STATUS UPDATE
Status:
Severe
Active Operations: All Hallows Eve Festival set in motion - demonic activity has increased by 75%. Guards and Angels are to be on Wall Watch for the entirety of the intiation.
Threats: Croats increasing numbers near Canaan, Caelum, and Mirabili. Demons are increasing their numbers surrounding Sanctus. Possible threat to the prophet. She is not to leave the city at all times.
Noah sighed as he walked into the Training Center he was going to practice with his machete and then prepare for the night of All Hallow's Eve. It was the big night and his birthday was coming up, he was turning twenty one and it was on the same day as initiation the best birthday present a hutner should get. Thankfully his siblings were not taking it with him they'd be next year when he turned twenty two and one of their deaths may mark that birthday and it scared him. He did his best not to think about that as he stretched and looked around staying on alert and prepared for his practice, then he walked into a clearing. Beginning to go through a few different motions and movements, moving from one attack to another smoothly. He was trying to relax and center his mind, his ability to think and process everything, he would have to be careful and confident of his skills and abilities.

He looked around as he continued moving and staying on alert because it wouldn't do to be taken by surprise. He put his weapon away and then started going through hand to hand motions, practicing and just relaxing from the regular rigors of training. He wanted to be sure that he took care of himself and his own abilities, he was more than anything nervous and scared about what was going to happen to him now. He'd be twenty one soon and he would also be a full hunter and he'd be going on missions beyond the walls after that. The big day was fast approaching and the more nervous he got but he did his best to keep his edge.



Posts

: 5


Gold Pieces

: 580


Join date

: 2014-09-18

Character sheet
Class: Upper Class
Location: Sanctus
Weapons/Abilities:


Kimberly walked into the Training Center with headphones in. Her hood was pulled up and was a little wet from the light rain sprinkling down on the city. She stopped and looking around, remembering her first couple of training sessions and how nervous she had been before All Hallow's Eve. She had been initiated last year after coming to Santus 2 years ago, when she was 22. It hadn't been the first time she'd ever seen a Croat of course, but the hellhounds did shake her up. Part of that was probably that fact that they were invisible, which made her feel incredibly vulnerable. They weren't exactly quiet though. That helped.
She walked past the guy training. She took her jacket off, setting in down on the metal bench against the wall. Her machete was on her hip, as always, and her rifle was slung across her back. She leaned against the wall with her arms crossed against her chest, watching him.
"Your first time out this year?"She called out, lifting her chin in his direction.



Posts

: 25


Gold Pieces

: 700


Join date

: 2014-09-17

Character sheet
Class: Middle Class
Location: Sanctus
Weapons/Abilities:


Noah looked around as he saw people coming in then he spotted Kimberly but kept training she was an ordained hunter. That made Noah nervous and so uncertain, a little bit scared of becoming a full hunter but he had to stay confident otherwise he'd end up as Croat chow and that wouldn't be good. He sighed as he continued his practice trying to relax and remain calm, he was a soldier he could do this he could be a hunter. He had to keep that in mind as he practiced and prepared for the future.

Noah turned at the sound of the voice and stood calmly, "Yes, it's my initiation and birthday." He said to her with a smile as he looked at her and tried his best to seem confident. He wouldn't let this stranger know just how freaking scared he was. He wanted to just go hide on the night of All Hallows Eve but he wouldn't he couldn't. Noah sighed as he thought about his parents and how proud they'd be once he was a full hunter. "I'm Noah Novak and you?" He said with a smile as he looked at the young woman.
_________________



Posts

: 5


Gold Pieces

: 580


Join date

: 2014-09-18

Character sheet
Class: Upper Class
Location: Sanctus
Weapons/Abilities:


Kimberly smiled at him. "I'm Kimberly Waters." She glanced around the Training Center. "I did my initiation last year." Her face clouded over for a moment, seeming to recall something unpleasant. She shook it away, smiling at him again. She had made it back from her initiation, obviously, but not without a few scars. She hadn't had many problems with the Croats because luckily the ones she encounters weren't on the smart side, but she wasn't so lucky with the hellhounds. She returned to the city with a couple of large gashes across her stomach from an unfortunate run in with a hellhound that was a little too invisible for her to kill before it attacked.  
She raised her finger towards his machete.

"You're going to want to get good at using that." She said to him, still leaning against the wall. She walked over to him and grinned. "Want a training partner?"



Posts

: 25


Gold Pieces

: 700


Join date

: 2014-09-17

Character sheet
Class: Middle Class
Location: Sanctus
Weapons/Abilities:


---
Permissions in this forum:
You
cannot
reply to topics in this forum