Welcome to Wanted Dead or Alive! We are a Supernatural and The Walking Dead Crossover RPG that takes place in 2034 - approximately 20 years into the future. You're welcome to take a look around and if you have any questions, do not hesitate to pop into our OOC Chatbox. Our staff is incredibly friendly and willing to help in any way we can!
As you can see above, this is our site rating. We are an RPG that will at times deal with mature topics, although any triggers are tagged appropriately and will have proper warnings. Due to this, we are not allowing anyone under the age of 16 to join the site. Please take a look at our guide for any helpful information and we hope you have a fun time!
CURRENT SEASON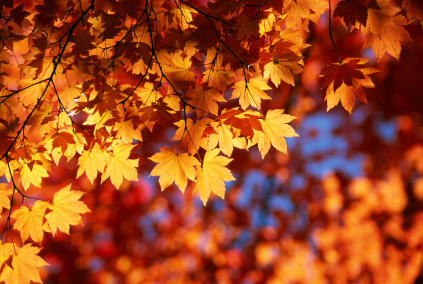 ARMED FORCES STATUS UPDATE
Status:
Severe
Active Operations: All Hallows Eve Festival set in motion - demonic activity has increased by 75%. Guards and Angels are to be on Wall Watch for the entirety of the intiation.
Threats: Croats increasing numbers near Canaan, Caelum, and Mirabili. Demons are increasing their numbers surrounding Sanctus. Possible threat to the prophet. She is not to leave the city at all times.
Every year on the 31st of October, each Safe Haven holds its annual Hallows Eve festival. It is one of the five holidays in which all civilians are allowed to stay up past curfew. The stores stay open all night long, bars serve all their finest alcohols, and the streets light up with orange and purple lights. There are fire dancers, pumpkin carvers, costumes, and candy. It is a very memorable night for most participants!
While it is a night for fun, it is also one of the few nights to prove that you are a man or woman. Hunters will have an initiation ceremony after a long year of training and send out their newly trained hunters on a demon/croat hunt. They are not allowed to return to the Safe Haven until the clock strikes midnight. If they stay alive, they are initiated into the Hunters Foundation.
While this is going on, Croats, Demons, and Angels are planning on an attempt to break into the city in an attempt to snatch the prophet. Soldiers must be ready and hunters must be prepared.
If you would like to participate in this event, whether it be the Hunters Initiation, guarding the city, or as a demon/angel/croat ready to attack Sanctus, simply reply that you wish to participate!
HUNTERS BEING INITIATED


Noah Novak

Holly Winchester

Danny Winchester

ANGELS PRESENT


Aislinn

Adriel

Castiel

Gabriel

Tyrael

HUNTERS/MILITARY/H.I.T. PRESENT


Kimberly Waters

Krissy Chambers

Reagan Asher

Dean Winchester

Mary Winchester

Kevin Novak

Emma Novak

DEMONS/DAEVA PRESENT
Last edited by Mary Winchester on Mon Sep 22, 2014 3:54 am; edited 2 times in total
_________________
I've seen down the end of the road
I deal in a different story
I will never let go again
I feel it in my bones
Admin




Posts

: 68


Gold Pieces

: 690


Join date

: 2014-09-16


Age

: 22

Character sheet
Class: Upper Class
Location: Sanctus
Weapons/Abilities:


Kimberly would probably be involved as a hunter guarding the city.

Last edited by Kimberly Waters on Mon Sep 22, 2014 12:51 am; edited 1 time in total



Posts

: 25


Gold Pieces

: 700


Join date

: 2014-09-17

Character sheet
Class: Middle Class
Location: Sanctus
Weapons/Abilities:


Krissy will be participating as someone to silent watchmen unless someone does something stupid.



Posts

: 11


Gold Pieces

: 541


Join date

: 2014-09-16

Character sheet
Class: Trainer/Recon
Location: Sanctus
Weapons/Abilities:


Count Holly in, for her Initiation.



Posts

: 9


Gold Pieces

: 590


Join date

: 2014-09-21

Character sheet
Class: Upper Class
Location: Sanctus
Weapons/Abilities:


My lot are all in on this for obvious reasons. So yup I'm on board!

_________________



Posts

: 2


Gold Pieces

: 500


Join date

: 2014-09-22

Character sheet
Class: Upper Class
Location: Nomadic
Weapons/Abilities:





Posts

: 7


Gold Pieces

: 590


Join date

: 2014-09-19

Character sheet
Class: Seraphim
Location: Drifter
Weapons/Abilities:


Castiel would want to be there, since Noah's being initiated, so you can count him in for the break-in ;D Emma would want to help out, and James would probs wanna poke around to mess with Aislinn and what not

I mean, he
did
make a promise >.>
_________________



Posts

: 8


Gold Pieces

: 540


Join date

: 2014-09-19


Location

: Sanctus

Character sheet
Class: Seraphim
Location: Sanctus
Weapons/Abilities:


---
Permissions in this forum:
You
cannot
reply to topics in this forum