Welcome to Wanted Dead or Alive! We are a Supernatural and The Walking Dead Crossover RPG that takes place in 2034 - approximately 20 years into the future. You're welcome to take a look around and if you have any questions, do not hesitate to pop into our OOC Chatbox. Our staff is incredibly friendly and willing to help in any way we can!
As you can see above, this is our site rating. We are an RPG that will at times deal with mature topics, although any triggers are tagged appropriately and will have proper warnings. Due to this, we are not allowing anyone under the age of 16 to join the site. Please take a look at our guide for any helpful information and we hope you have a fun time!
CURRENT SEASON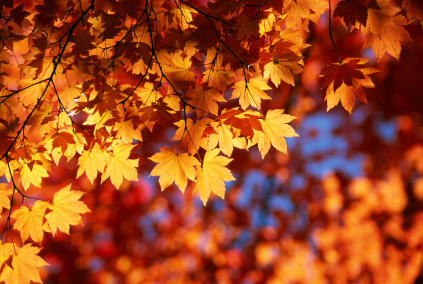 ARMED FORCES STATUS UPDATE
Status:
Severe
Active Operations: All Hallows Eve Festival set in motion - demonic activity has increased by 75%. Guards and Angels are to be on Wall Watch for the entirety of the intiation.
Threats: Croats increasing numbers near Canaan, Caelum, and Mirabili. Demons are increasing their numbers surrounding Sanctus. Possible threat to the prophet. She is not to leave the city at all times.
"Leave the stories for children in their beds. This isn't fiction, it's life. You either deal with it or die. "
Full Name:
Krissy Elizabeth Chambers
Aliases:
Kris
Age:
29 age due to her age never being mentioned in the show
Occupation:
High ranking hunter in Sanctus. Leads recon under Dean Winchester and is currently is occupied with training new hunters.
Species:
Human
Face Claim:
Ginnifer Goodwin
Sexual Preference:
Bi - it's the end of the world, no need to be picky
Marital Status:
Not Married
Current Residence:
Sanctus
Social Class:
Upper Class Resident
Personality:
Krissy grew up knowing about hunters. Nearly everyone she cared for died, one by one, and though she herself escaped death thanks to the Winchesters, she never quite was able to settle back down into the life a child should have back before the revolution. She was hunting with a friend when she learned about the virus... the hard way. A town they didn't realize had been infected till it was far to late. That night she saw things she never wanted to and did things that nearly made the young girl lose any faith in humanity she actually had to begin with.
Her attitude is still much the same as it was in those early years. Snarky to a T, very independent and strong willed, but more so then ever she has trouble depending on anyone. This was one of the reasons she was chosen for the jobs she does, not just because she was a hunter from the beginning. Recon is easily done alone, if necessary, and as a teacher, she can show each hunter how to be able to defend themselves independently, as well as with a group.
Appearance:
Face structure is much the same as it was as a child though more mature. She's about 5'5 fully grown, not quite tall but she handles herself well enough that she can command a presence if necessary. The small dot underneath her eye has faded a little as she's grown but it is still there, at least when it's not covered in make up. Clothing wise, she wears things for practicality and then style. To say she emulated Dean's fashion sense might be going a bit far, but it's definitely inspired by it. Leather jacket, tshirts, and jeans are her main attire, though if she goes all out and looks nice, it's a sight to see.
Parents:
Lee Chambers and Lexi Chambers
Siblings:
None
Important Figures:
Dean Winchester and Sam Winchester
Home Town/Planet:
Earth
Powers/Skills:
Very skilled in blades, ranging from machete to dangers. This was from her training back in the boarding school to fight vamps. Has a wide knowledge of everything magical, though she isn't a witch. Ask her to figure out a spell though and she can do it faster then anyone.
She also possesses a Witches Orb - Posting about that it in the powers/weapons section.
Weaknesses:
She hates spiders for one. Just spiders, nothing else. It's not that she's afraid of them either, but she will kill one at all costs no matter what. She tends to over think things and her tongue does get the better of her more often then not. Occasionally she will completely overlook forms of sentiment since she has been on her own to much.
History:
History:

When she was little, Krissy saw her mother torn to pieces. It's not a good way for a child to live, but it happened. Ever since that day, she and her father have been living the hunter lifestyle, although she hasn't really "hunted" before. She did more of the research then anything else. That was, until her dad disappeared all together. This was what prompted the events leading to her meeting the Winchesters. Though they did manage to rescue her father, it wasn't very much time before, as most hunters end, he was killed again before her eyes. The vampire lived to go on, but then, Krissy's past has always been stained with blood she couldn't erase.

She met yet again with the Winchesters, this time at a place where she thought she was being taught how to be a better hunter. This, sadly, was not the case. Being manipulated into fighting against monsters that weren't her father's killer wasn't really in the plan but Dean and Sam help show her the truth about that matter. Despite her promise to stay out of the hunting game, it was little over a year before a group of shifters ambushed the place she stayed, resulting in her having to go back to her basic training and once again take up that life. In the end, she just couldn't seem to escape it. She took up other means then vampire hunting though. Vamps and witches were her game. Everything from migration patterns of them to a witches brew, she kept it in her head, and really, it was a great thing she did. The witch knowledge especially would be useful later.

After the initial shock of the Croatoan virus and her blaring awakening to it's existence (see above in personality), Krissy moved around constantly. She found she was more useful trying to gain knowledge about the enemy then she might be on the front lines, guns blazing. A person who could execute a kill and slink back into shadows was useful. It was for several years that she camped out in Caelum, keeping busy there with jobs that she could be good at. Intel being her specialty. Angels weren't the only ones who could port around and stay unseen after all, the dicks. She had a couple tricks up her sleeve there that made her useful and deadly.

It was only when she found out the Winchesters were situated in Sanctus that she up and relocated. If anything, she just kind of wanted to see them again. It had been several years since they had come in contact with her, back in that boarding house for the stupid and naive. They probably had thought she was dead by now, like so many others.

Surprise surprise for them.
Krissy liked it in Sanctus though. She quickly settled in to life there, comparatively. It was actually pretty nice being able to know a person from before the virus, even if she was young back when it happened and now the brothers were getting on in years. Either way, the little bit of hero worship never quite faded, even if she was more practical about it. She took up her job under Dean smoothly, now leading intel and recon for him. She was also the one to go to if you needed something done, spell wise. Need an ingredient or need to know where to find it? Ask Kris. Need to make a pipe bomb that could blast a pack of demons to hell faster then you could say motherfucker? Krissy. It was what she was good at. Spying, slicing, and spell crafing.
Nickname:
Lake
Contact Information:
tumblr @ princedeanmon
Other Characters:
None yet
Source:
also tumblr
Roleplay Sample:
Sample - Taken from a legend I had to write for a rp:

So the Legend began when the Five Rulers of the Earth came together. These siblings of eternity had watched over the earth as one for thousands upon thousands of years but had yet to truly impact it in any way. So when they gathered together as they did once in ever millennium, the topic of discussion was at this point, the effect they might have on the world. The oldest brother wished to impart his own sense of wisdom and truth in the form of what he called "Winter" on this earth. It would be blanketed in the white presence of snow. The oldest sister had shaken her head and said that it would be better for them to experience the warmth and pleasure of what she had named "Summer" rather than such a cool experience as her older brother had suggested. At this point, the second oldest sister  had something to say. She went on to suggest that neither of these options were viable. Instead she proposed the beauty and change of Autumn where the world would sparkle in reds and yellows for all to behold. Upset that he had been overlooked as he tried to speak each time, the youngest brother finally pushed his foot down and stood up. Spring was what he suggested. A time for fun, joy, and laughter.

Quietly watching over from the end of the party, the youngest sibling sat. She was not as much of a dominating presence as her brothers and sisters but she had an idea too. When the four arguing siblings had finally sat down in their throne chairs, frowns on each of their faces for they had not reached an verdict, she stood up. "I suggest....well...." She had stated in her soft voice, much like a child. "Winter, Summer, Autumn, and Spring... they are all such very good ideas. Why not have them all?" With that, she described in detail how the passing of the months would occur.

Winter would melt into Spring and Spring would pass it's torch to Summer. Summer would warm the earth till Autumn arrived and Autumn would transition smoothly to Winter again. Her idea was so brilliant that all her siblings had no way to refute it. There was only one problem however. "Who would be the deliverer of these gifts?" The oldest sister exclaimed. "You know as well as I that we cannot be around for all of these to occur." The youngest sister's face lit up like the sun itself. Before her suddenly appeared an image like a mirage. "I call them Wind Runners. They will be our ambassadors to the seasons... they will bring the winds of change to the world."

And so it was that the Wind Runners and the seasons began. Though the legend of these creatures has faded from history books ever created by man, there are still some howls that can be heard on the wind that have no explanation… and sometimes, the shadows of something might fly over the heads of humanity and they will hardly ever realize what it would be. Maybe, if they are lucky, one day they will see the city of clouds hanging high above their heads for what it truly is.

Last edited by Krissy Chambers on Wed Sep 17, 2014 4:52 am; edited 1 time in total



Posts

: 11


Gold Pieces

: 541


Join date

: 2014-09-16

Character sheet
Class: Trainer/Recon
Location: Sanctus
Weapons/Abilities:


Hello! I'm not sure if you were finished with it or not, but I just wanted to tell you everything looks awesome. I just need you to fill out her history though. Include her canon history, and also some from after the croatoan virus happened and how she got back in touch with Dean and what not. Other than that, everything looks great!
_________________
I've seen down the end of the road
I deal in a different story
I will never let go again
I feel it in my bones
Admin




Posts

: 68


Gold Pieces

: 690


Join date

: 2014-09-16


Age

: 22

Character sheet
Class: Upper Class
Location: Sanctus
Weapons/Abilities:


_________________
I've seen down the end of the road
I deal in a different story
I will never let go again
I feel it in my bones
Admin




Posts

: 68


Gold Pieces

: 690


Join date

: 2014-09-16


Age

: 22

Character sheet
Class: Upper Class
Location: Sanctus
Weapons/Abilities:


---
Permissions in this forum:
You
cannot
reply to topics in this forum