Welcome to Wanted Dead or Alive! We are a Supernatural and The Walking Dead Crossover RPG that takes place in 2034 - approximately 20 years into the future. You're welcome to take a look around and if you have any questions, do not hesitate to pop into our OOC Chatbox. Our staff is incredibly friendly and willing to help in any way we can!
As you can see above, this is our site rating. We are an RPG that will at times deal with mature topics, although any triggers are tagged appropriately and will have proper warnings. Due to this, we are not allowing anyone under the age of 16 to join the site. Please take a look at our guide for any helpful information and we hope you have a fun time!
CURRENT SEASON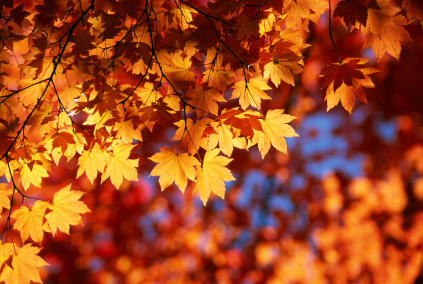 ARMED FORCES STATUS UPDATE
Status:
Severe
Active Operations: All Hallows Eve Festival set in motion - demonic activity has increased by 75%. Guards and Angels are to be on Wall Watch for the entirety of the intiation.
Threats: Croats increasing numbers near Canaan, Caelum, and Mirabili. Demons are increasing their numbers surrounding Sanctus. Possible threat to the prophet. She is not to leave the city at all times.
"My grave will never be filled. It's either kill or be killed."
Full Name:
Candalynne Ariella.
Aliases:
Candy or Candaylicious.
Age:
Ageless. But she looks around 27 years old.
Occupation:
Unemployed.
Species:
Angel - Rit Zien.
Face Claim:
Nina Dobrev.
Sexual Preference:
Heterosexual/Straight.
Marital Status:
Single.
Spouse:
N/A.
Loyalty:
Humanity.
Current Residence:
Sanctus.
Social Class:
Normal Angel.
Personality:
Candalynne is generally a stereotypical 'sweetheart'. She is a playful and friendly character, whom is rarely seen with an angry expression on her face. She is always smiling, always positive. One thing that can tick her off is if someone is being mean to her or to someone she considers a friend - if that person is being mean or harmful, then Candalynne will strike them with full force of aggression, even if it isn't in her nature to be so angry and negative towards any sort of being (whether it is a Human or another Supernatural).
Candalynne can also have an aggressive and ruthless side of her that rarely comes into play. She can seem cold-hearted and selfish, when in reality she is a kind woman who will do absolutely anything to protect those she cherishes - and in the list of doing anything, she will even slaughter others to keep the people, whom she is protecting, safe.
Appearance:
Candalynne took on the appearance of a pretty, dark-haired female who was very loyal to God. She took on the persona and soon became attached. She is usually seen with her dark brunette hair down, past her shoulders. She is rarely seen with it up in a ponytail or bun. Her eyes seem like they change colour, sometimes they are very dark brown but they can also be bright hazel.
Parents:
God.
Siblings:
Angels.
Children:
N/A.
Important Figures:
Home Town/Planet:
Heaven.
Weapons:
Angel Blade.
Powers/Skills:


Unique Smiting - The Rit Zien have a unique method of smiting their victims by vaporizing them completely.  

Empathy - Angels in the Rit Zien class can sense another beings emotions and experiences related to pain.

Dream Walking - Angels can appear in people's dreams, they usually use this to communicate, when they can't find the person they're looking for, or want to talk privately.

Regeneration - If an angel's vessel is damaged, it will repair itself nearly instantly unless the wound was caused by angelic weaponry.

Super-human Strength.

Weaknesses:


Holy Fire - Encased in a circle of flames created from Holy Oil. Touching the flame will kill the vessel and the angel.

Exorcism Chant - There is an exorcism chant to expel angels from their human vessels and send them back to heaven.

Angelic Blade - An angel can be killed by stabbing him or her with an angelic blade. It seems that the angel must be stabbed in a vital area of the human body, such as the head, heart, neck, or stomach.

History:
Candalynne was created by God to be a Rit Zien. She was given specific powers of her class and grew up over the years, establishing what she had to do on the battlefield against the demons. She was a medic for all those wounded in war, she was able to heal and/or painlessly kill off the wounded from the wars.
Candalynne soon took on a vessel of a young woman who was brought up to believe in God. Candalynne soon learnt what it was really like to be a mortal - life was hard. She had been mugged by mad people, almost raped and murdered by others and she had experienced some walking, dead people... and she didn't like that, not one bit.
Candalynne escaped to Sanctus, a Safe Haven in Kansas. She gained respect from those already established there and she learnt about emotions she never knew existed. Hatred was the only emotion she had already known before meeting all the mortals inside the Safe Haven.
She later found out about God's disappearance and the war of Lucifer and Michael against Humanity, which shocked her greatly. She immediately kept to Humanity's side, not wanting to abandon them - seeing as God had brought up all angels to believe Humans were his greatest creation. She has not encountered any Demons but only the Undead (that are quite demonic).
Nickname:
Nemo/Niamh.
Contact Information:
PM.
Other Characters:
N/A (for now).
Source:
Advertisement.
Last edited by Candalynne Ariella on Sat Nov 08, 2014 4:57 pm; edited 2 times in total



Posts

: 12


Gold Pieces

: 590


Join date

: 2014-11-01


Age

: 22


Location

: United Kingdom

Character sheet
Class: Rit Zien
Location: Sanctus
Weapons/Abilities:


Hello~ I'm super excited for this character because Rit Zien angels are super awesome. There's actually just a couple things that you need to fix and then you're good to go

For your character's age, it says that she's 27. Angels are generally ageless, predating the creation of Earth. Putting either 'ageless' or 'unknown' would both be acceptable options! But you can also put in parentheses that perhaps she looks 27?
Also for her parents - you could put God. Since God is the creator of all angels, they do refer to him as their father. And as for siblings, you could put down "angels".
Finally, could you include some personality/history on Candalynne's stance on Michael and Lucifer's war on humanity? Was she loyal to heaven when it first started and had to choose a side? Had she already fallen by the time it began? How does she feel about God's disappearance (he's been gone for a very long time - hardly any angels can recall even ever meeting him other than the archangels)? Does she blame the humans for it?
Once you've checked over these things, feel free to let me know and I will check it over one last time.

_________________
I've seen down the end of the road
I deal in a different story
I will never let go again
I feel it in my bones
Admin




Posts

: 68


Gold Pieces

: 690


Join date

: 2014-09-16


Age

: 22

Character sheet
Class: Upper Class
Location: Sanctus
Weapons/Abilities:


_________________
Candalynne's Theme
Yes, love indeed is light from heaven;
A spark of that immortal fire with angels shared,
by God given to lift from Earth our low desire.



Posts

: 12


Gold Pieces

: 590


Join date

: 2014-11-01


Age

: 22


Location

: United Kingdom

Character sheet
Class: Rit Zien
Location: Sanctus
Weapons/Abilities:


This character has been
accepted!
Wooo~ I'm super excited to play with this character! You are now accepted and free to begin RPing whenever you please.
In the meantime, you should...
Add your play by to the
Face Claims
&&
Add yourself to the
Who's Who List
!
_________________
I've seen down the end of the road
I deal in a different story
I will never let go again
I feel it in my bones
Admin




Posts

: 68


Gold Pieces

: 690


Join date

: 2014-09-16


Age

: 22

Character sheet
Class: Upper Class
Location: Sanctus
Weapons/Abilities:


---
Permissions in this forum:
You
cannot
reply to topics in this forum