Welcome to Wanted Dead or Alive! We are a Supernatural and The Walking Dead Crossover RPG that takes place in 2034 - approximately 20 years into the future. You're welcome to take a look around and if you have any questions, do not hesitate to pop into our OOC Chatbox. Our staff is incredibly friendly and willing to help in any way we can!
As you can see above, this is our site rating. We are an RPG that will at times deal with mature topics, although any triggers are tagged appropriately and will have proper warnings. Due to this, we are not allowing anyone under the age of 16 to join the site. Please take a look at our guide for any helpful information and we hope you have a fun time!
CURRENT SEASON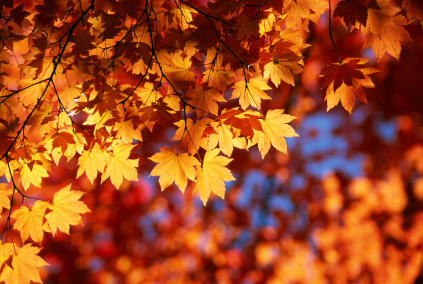 ARMED FORCES STATUS UPDATE
Status:
Severe
Active Operations: All Hallows Eve Festival set in motion - demonic activity has increased by 75%. Guards and Angels are to be on Wall Watch for the entirety of the intiation.
Threats: Croats increasing numbers near Canaan, Caelum, and Mirabili. Demons are increasing their numbers surrounding Sanctus. Possible threat to the prophet. She is not to leave the city at all times.
Kimberly Waters sat alone in the loud bar below her modest apartment. She slowly moved her glass in lazy circles, staring into the amber liquid that was more hooch than whiskey. The bars pretty much only served actual drinks on holidays, but you could get more or less drunk on this stuff, which was what mattered. Her mind was already starting to feel fuzzy as she ran her fingers through her red hair. She was trying to tune out the loud chatter of the bar. She'd spent the day informally training citizens to fight, or at least defend themselves should there be a problem, and was now consuming at least half of that money in alcohol.

People milled about in the bar. Judging by their appearances they looked to mostly be hunters. Which would make sense, this was where most of the hunters resided after all. The redhead saw a few familiar faces but couldn't place any names. She had spent her time formally training as a hunter focusing on her skills, not the others training with her.



Posts

: 25


Gold Pieces

: 700


Join date

: 2014-09-17

Character sheet
Class: Middle Class
Location: Sanctus
Weapons/Abilities:


Castiel was just walking out of his office, sighing tiredly. His own search for a way to track James down was rather fruitless, and it frustrated him how easily his brother-in-law could slip through his fingers. He'd spent too many pointless hours in his office, and definitely needed some time to decompress. As he walked out of the building, he considered going to see Aislinn, but dismissed the idea. She was probably still hard at work. He'd go bother her in an hour or so...

Walking around aimlessly, he observed the trees and, to his delight, the bees. In the back of his mind, he realized he was headed towards the Middle Class residence, and the bar there popped into his mind. He'd been there only once, but he remembered that there had been decent drinks. Mentally shrugging, he headed there.

As he entered the bar, he saw many hunters here and there, but they were being rather loud and obnoxious. Scanning the bar, he saw a woman sitting alone, the only one who didn't appear to be yelling for no apparent reason. He went over to her quietly and sat across from her. "You don't seem to be very into the whole..." Cas motioned to the rest of the people in the bar. "Bad day?"
_________________



Posts

: 8


Gold Pieces

: 540


Join date

: 2014-09-19


Location

: Sanctus

Character sheet
Class: Seraphim
Location: Sanctus
Weapons/Abilities:


"Hmm?" Kimberly looked up as the man sat down across the table from her, her face slightly surprised. She shrugged. "Eh, just a little worn out from this whole apocalypse thing." She lifted her chin in his direction. "What about you? You don't strike me as the barfly type." She continued to watch him as she raised her glass to her mouth, taking another sip of her drink. A part of her was glad for the distraction. It was easy to let the great despair humanity faced to get you pretty down, and Kimberly considered herself no stronger than the rest of them in those regards. It was easier to drink.

On top the the general apocalyptic events, it was almost certain that multiple young hunters would die in the upcoming initiation event. More and more demons were being spotted around Sanctus, and it sounded like it was just as bad in the other Safe Havens. While All Hallow's Eve was a fun night for civilians, it certainly wasn't for most hunters.



Posts

: 25


Gold Pieces

: 700


Join date

: 2014-09-17

Character sheet
Class: Middle Class
Location: Sanctus
Weapons/Abilities:


Cas nodded in understanding at Kimberly's reply. The apocalypse tended to get people down. Looking around he sighed, running a hand through his hair, then turning back to her with a wry smile. "You're right. I don't frequent bars very often. But what I'm working on is starting to get to me..." he murmured, tapping the table lightly with the tips of his fingers, watching the other hunters be loud and boisterous.

"Office work is not my favorite thing." he grinned sheepishly. Though he wouldn't tell anyone unless specifically asked, he missed hunting with Sam and Dean like he did, way back when. Of course, everyone missed the times before Michael and Lucifer messed everything up, but Castiel still could help but wish for those times to come back. He even missed being human, surprisingly enough.
_________________



Posts

: 8


Gold Pieces

: 540


Join date

: 2014-09-19


Location

: Sanctus

Character sheet
Class: Seraphim
Location: Sanctus
Weapons/Abilities:


"Ah, that's understandable. I'm not a huge fan of what I'm doing right now either." She shrugged. Kimberly hadn't told this to anyone, but she disliked fighting. She'd much rather be doing something else, but there weren't too many opportunities for someone like her. But she was a good fighter and could hold her own, so she figured she could help the most as a hunter. If her family hadn't been infected and consequently killed in Chicago she probably would never had even considered becoming a hunter.  

"So what are you working on now, if it isn't confidential?" Kimberly asked curiously. She was decidedly thankful for the distraction. Although she liked being alone it was nice to have someone to talk to for a change.
_________________
Kimberly's Theme



Posts

: 25


Gold Pieces

: 700


Join date

: 2014-09-17

Character sheet
Class: Middle Class
Location: Sanctus
Weapons/Abilities:


Similar topics
---
Permissions in this forum:
You
cannot
reply to topics in this forum