Welcome to Wanted Dead or Alive! We are a Supernatural and The Walking Dead Crossover RPG that takes place in 2034 - approximately 20 years into the future. You're welcome to take a look around and if you have any questions, do not hesitate to pop into our OOC Chatbox. Our staff is incredibly friendly and willing to help in any way we can!
As you can see above, this is our site rating. We are an RPG that will at times deal with mature topics, although any triggers are tagged appropriately and will have proper warnings. Due to this, we are not allowing anyone under the age of 16 to join the site. Please take a look at our guide for any helpful information and we hope you have a fun time!
CURRENT SEASON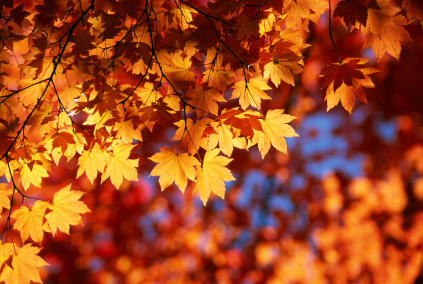 ARMED FORCES STATUS UPDATE
Status:
Severe
Active Operations: All Hallows Eve Festival set in motion - demonic activity has increased by 75%. Guards and Angels are to be on Wall Watch for the entirety of the intiation.
Threats: Croats increasing numbers near Canaan, Caelum, and Mirabili. Demons are increasing their numbers surrounding Sanctus. Possible threat to the prophet. She is not to leave the city at all times.
Alright guys, due to lack of activity from a majority of our members, I will now be enforcing an activity check. This activity check begins on October 25 and will end on November 9.
All members must respond with their characters and
one
active thread they are currently involved in
with each character
. An active thread is anything that has been responded to
within one week
. That means that any posts you have made from the 18th would be valid. This will get people to begin posting, thus making the site more active so that more members are likely to join. It looks a lot better for us because people don't want to join sites that look dead.
So if you could please post the following for
each
character you have on the site...
This User is to be kept
This User is pending
This User is to be deleted
You must also include ONE active thread for them. This may be one you have already been involved with, or a new one to keep activity on check.
If you choose for your character to be deleted, you will be contacted by a staff member asking if you want them deleted or put up for adoption. You have until the end of the Activity Check to make this decision - all accounts will be deleted once the check has ended unless told otherwise.NOTE THAT CANONS AND REQUESTED CHARACTERS WILL BE PUT UP FOR ADOPTION AND NOT DELETED.
Code:

[i]This User[/i] is to be [color=#33cc33][b]kept[/b][/color] [color=#ff3333][b]deleted[/b][/color] [color=#ffcc33][b]pending[/b][/color] (choose one) and their active post is [url=URL GOES HERE]HERE[/url]
NOTE: THIS GOES FOR ALL MEMBERS INCLUDING ADMINS AND MODS. ALL MEMBERS OF THIS SITE MUST BE ACTIVE. IF ANYONE BELIEVES THAT THEY MAY HAVE TROUBLE KEEPING ANY OF THEIR CHARACTERS ACTIVE, PLEASE CONTACT ME PERSONALLY AND WE WILL FIGURE SOMETHING OUT. ANY CHARACTERS WHO DO NOT RESPOND PRIOR TO A WEEK BEFORE THE DUE DATE WILL BE CONTACTED VIA EMAIL ABOUT THEIR INACTIVITY. ANY CHARACTERS WHO FAIL TO POST BY THE DUE DATE WILL HAVE THEIR CHARACTERS MOVED TO THE ARCHIVES OR ADOPTABLE (if canon or major plot wise) AND THEIR ACCOUNT WILL BE DELETED. ANY CHARACTERS WHO HAVE BEEN DELETED WILL HAVE THEIR FACE CLAIM REMOVED AND UP FOR FIRST COME FIRST SERVE ONCE MORE. ANY CHARACTERS WHO ARE PUT UP FOR ADOPTION, INCLUDING CANONS OR ORIGINALS MADE BY REQUEST WILL BE ON FIRST COME FIRST SERVE ONCE MORE. IF YOU DECIDE TO RETURN SOMETIME AFTER THE ACTIVITY CHECK HAS BEEN CLOSED AND YOUR CHARACTER HAS BEEN TAKEN, THERE IS NOTHING WE CAN DO. IF THEY ARE NOT TAKEN, YOU ARE WELCOME TO USE THEM ONCE MORE. 
KEPT
❃ Adriel
❃ Aislinn
❃ Azrael
❃ Castiel
❃ Danny Winchester
❃ Emma Novak
❃ Holly Winchester
❃ James
❃ Jericho
❃ Kevin Novak
❃ Kimberly Waters
❃ Mary Winchester
❃ Noah Novak
❃ Pierce Lothington
❃ Raptus
❃ Reagan Winchester
❃ Riley Edwards
❃ Samuel Winchester
PENDING
❃ Razdriel
DELETED
UP FOR ADOPTION
❃ Krissy Chambers

Last edited by Mary Winchester on Mon Nov 03, 2014 6:22 pm; edited 4 times in total
_________________
I've seen down the end of the road
I deal in a different story
I will never let go again
I feel it in my bones
Admin




Posts

: 68


Gold Pieces

: 690


Join date

: 2014-09-16


Age

: 23

Character sheet
Class: Upper Class
Location: Sanctus
Weapons/Abilities:


_________________



Posts

: 22


Gold Pieces

: 660


Join date

: 2014-09-27


Location

: Canaan

Character sheet
Class: Upper Class
Location: Canaan
Weapons/Abilities:





Posts

: 25


Gold Pieces

: 700


Join date

: 2014-09-17

Character sheet
Class: Middle Class
Location: Sanctus
Weapons/Abilities:


_________________



Posts

: 7


Gold Pieces

: 610


Join date

: 2014-09-21

Character sheet
Class: Upper Class
Location: Sanctus
Weapons/Abilities:


Holly Winchester
is to be
kept
and their active post is
HERE
Razdriel
is
pending
[/color].



Posts

: 9


Gold Pieces

: 590


Join date

: 2014-09-21

Character sheet
Class: Upper Class
Location: Sanctus
Weapons/Abilities:


Pierce Lothington
is to be
kept
and their active post is
HERE
_________________



Posts

: 9


Gold Pieces

: 560


Join date

: 2014-09-16


Age

: 27


Location

: Sanctus

Character sheet
Class: Upper Class
Location: Sanctus
Weapons/Abilities:


Azrael
is to be
kept
and their active post is
HERE
_________________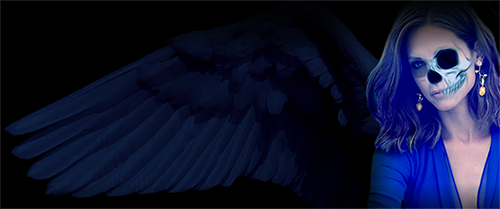 Posts

: 35


Gold Pieces

: 900


Join date

: 2014-09-19


Location

: Near Sanctus

Character sheet
Class: Seraphim
Location: Drifter
Weapons/Abilities:


This User
is to be
kept
and their active post is
HERE



Posts

: 51


Gold Pieces

: 560


Join date

: 2014-09-19


Location

: ?????

Character sheet
Class: Supernatural
Location: Drifter
Weapons/Abilities:


Similar topics
---
Permissions in this forum:
You
cannot
reply to topics in this forum